Therapies and Therapists
Playskill has a team of Health and Care Professions Council (HCPC) registered paediatric therapists.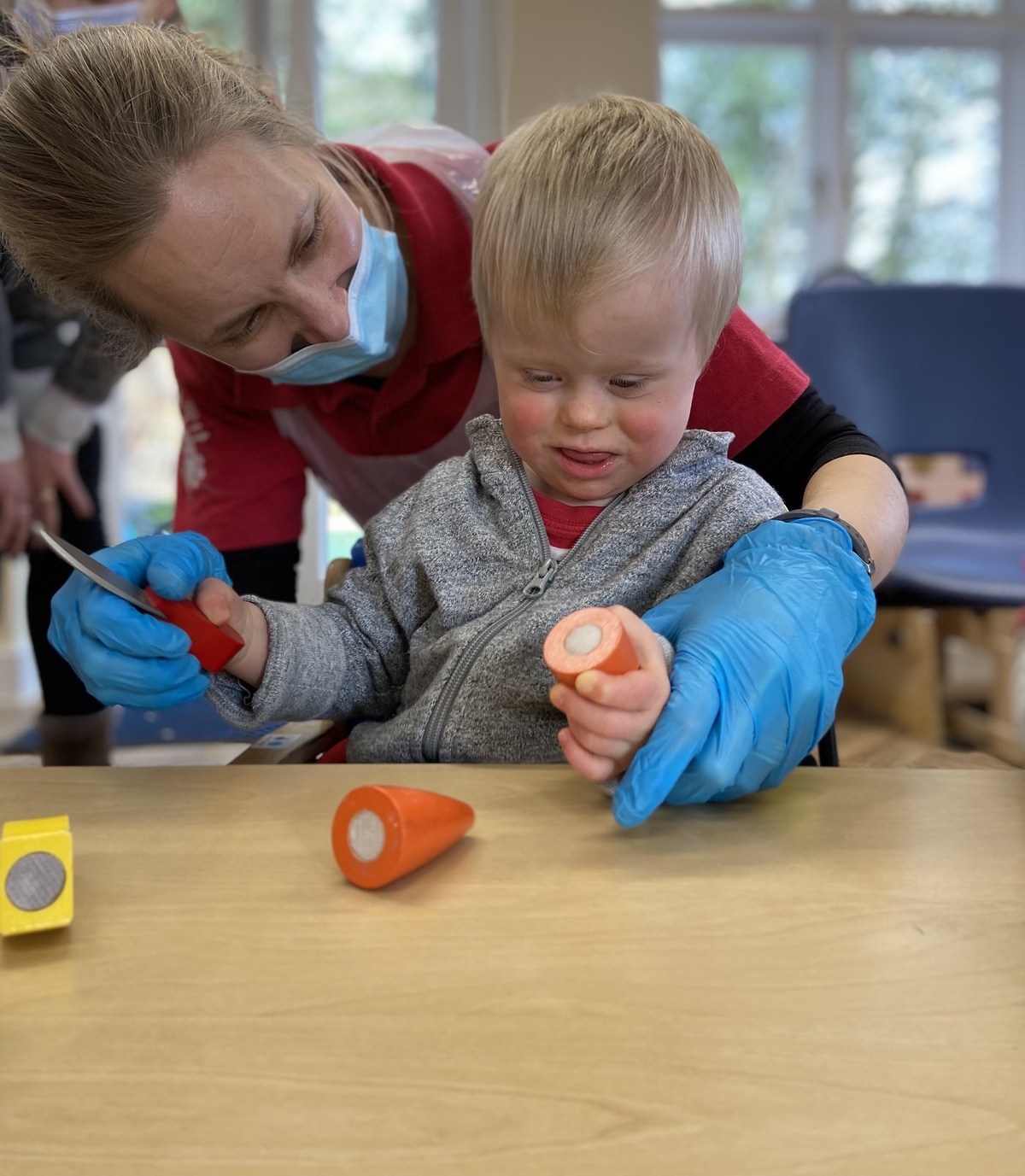 Playskill has a team of experienced paediatric therapists. All therapists are HCPC registered. Speech therapists, occupational therapists and physiotherapists work in the groups on a weekly basis with the children.
We also have a team of experienced specialist workers who work on a ratio of 2:1 with the children in the groups. We welcome visits and liaison from any local professionals involved with the children.
Playskill Assessment
Playskill runs three unique assessment centres based at Watford, Hemel Hempstead and Garston. Children have an initial screening visit to see a group in action. Following a visit children are assessed on a termly basis in a multi-disciplinary assessment, at a specific location depending on the needs of the child. For more information please see the admissions policy.
Playskill Treatment
SMART outcomes are set in conjunction with parents
Treatment advice and strategies are provided
A comprehensive relevant parental training programme is provided
Hands on modelling of therapy with the children to equip parents to continue this at home
A term is 10 sessions and input is reviewed at the end of this time. A multi-disciplinary report is issued for every child. Offers of placement are reviewed on a termly basis.
Playskill Advice and Support
Parents can access advice via our therapists, or via the Parent Support Officer or via their Group Parent Representative. Playskill runs Parent Breakfasts throughout the year covering topics including benefits, sleep issues, etc. in addition to therapy led training.
Referrals
We operate an open referral system. This should be initiated by the parent or carer and consent is sought. Professionals are very welcome to contact us for advice on suitability of referral, or to assist in the referral process. Please use our contact form or call 07572 465504.